Third Order Carmelite Needs Prayers
by Bryan LaHaise TOC
(Little Canada, Minnesota USA)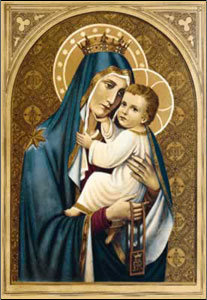 I have a few prayer requests for myself and others. Please join me in prayer for them.


That I be given the grace to make many Rosaries for Our Lady's Rosary Maker's and for those who need these Rosaries.
For My health, that I will NOT get sick with the flu anymore. That no more brain aneurysm's be found. For My heart condition.
For the Conversion of My Parent's, that they NOT die without the Sacrament's of the Catholic Church.
So that more people will Sign Up for Eucharistic Adoration in My Parish Church and our Marian Prayer Group.
That our Lay Carmelites, will gain more Vocation's to our St. Jerome's Lay Carmelites.
Thank you for your prayers,
Bryan LaHiase Third Order Carmelite, Little Canada, Minnesota USA
Join in and write your own page! It's easy to do. How? Simply click here to return to Rosary Prayer Requests.
Please, help this site
continue running by donating
$5, $10 or $20