The Agony in the Garden - Am I A Good Friend?
by Diane T.
(Lake St. Louis, MO)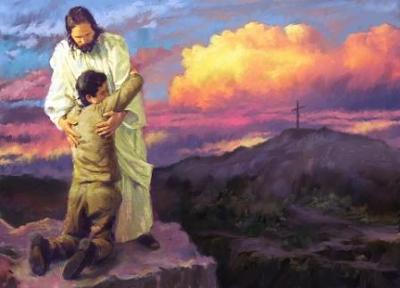 In this mystery more than any other, we see Jesus' desire for friendship. Jesus turns to his three friends, Peter, James, and John, and asks them to pray with Him. During this hour, Jesus talks to his loving Father. He asks Him questions. And he ultimately places his trust and devotion to His Father's will. He returns to his friends though and is disappointed that they could not remain awake with Him in His hour of need. As a friend to others, let me ask myself if I have the courage, strength, and fortitude to be a good friend in need. Let me try to model our Lord Jesus Christ and remain with my friends in the good times and the bad. And like, Christ, let me follow my Father's will.
Join in and write your own page! It's easy to do. How? Simply click here to return to First Sorrowful Mystery Rosary Meditations.
Please, help this site
continue running by donating
$5, $10 or $20