Pray For Fr. Corapi Who Has Been Accused Of Misconduct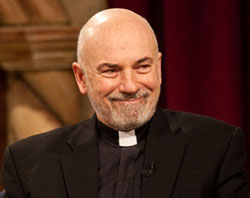 Fr. John Corapi. Credit: EWTN
Please pray a rosary for Fr. Corapi who has been accused of misconduct. It's a disgrace the church has treated him so severely and swiftly without thinking about the ramifications. Shame on EWTN for following suit. This article points out some significant shortcomings in the church's hasty reprimand.

http://www.catholicnewsagency.com/news/fr.-corapis-order-places-him-on-leave-after-misconduct-accusation

Please pray a rosary for the truth to be exposed promptly.

Please, help this site
continue running by donating
$5, $10 or $20