Our Seminary Needs Supplies For Our Apostolate!
by Macklin C. Laure
(Philippines)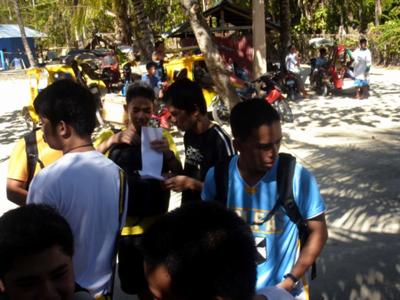 On the way to apostolate area
We would like to ask for Free Rosary Beads for our apostolate to the poor especially to the youth. We need 100-200 rosaries for our apostolate. Thank you so much..
San Agustin Center of Studies,
#1 Fisheries St.,
Vasra. Quezon City,
Luzon, Philippines


Join in and write your own page! It's easy to do. How? Simply click here to return to Request Free Rosary Resources.
Please, help this site
continue running by donating
$5, $10 or $20