Marriage Restoration
by Kenneth
(Nigeria)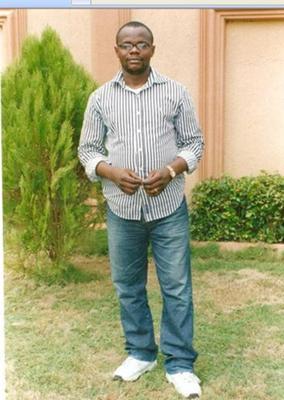 Picture of me
I have been seperated with my wife for more than two years due to some misundastanding I had with the my mother-in-law. I love my wife and my son (2 years old) very much they mean the whole world to me.

My mother-in-law took them away from me and swore never to allow her to come back to me. Right now I don't know what is really happening. I have begged her to forgive me but she threathens to deal with me.

Ever since this problem started, I have not gotten a good job, my life has not been steady. I have always beleived God that one day she will realize the truth. My mother-in-law has been accusing me of so many things, that I am a cultist, a ritualist, etc, but they are all false allegations. I really don't know what she wants from me.

She and my wife have moved from the family appartment, and went where they rented their own house, and they are staying together with my son.

I have not set my eyes on them, I'm really worried because I don't want anything to happen to them. I still love them with all my heart, I want them back.
Join in and write your own page! It's easy to do. How? Simply click here to return to Rosary Prayer Requests.
Please, help this site
continue running by donating
$5, $10 or $20