Facing Our Fears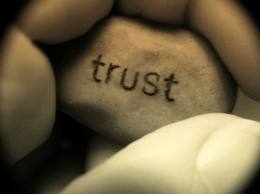 Jesus, You must have known the true reality of Your Father's plan in this Garden of Gethsemene. You must have realized the reality of the Father's plan in this lonely garden in the evening hours.
How, dear Jesus, did You accept this cup? You, indeed, did ask that it be passed; but ultimately you told Your Father that His will be done - not Yours.
O, Jesus, let me accept the trials that I face in my life as you accepted Yours. Let me accept the challenges that enter my life with a resolution to meet them with grace, as you met Your death.
Join in and write your own page! It's easy to do. How? Simply click here to return to First Sorrowful Mystery Rosary Meditations.
Please, help this site
continue running by donating
$5, $10 or $20