Delivered From Temptation, Sin, Bad Dreams
by Grateful Soul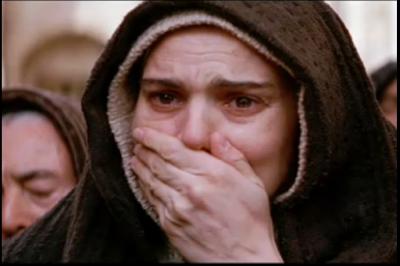 Jesus did His first miracle at Cana, turning the water into wine, because His Mother asked. Pray the Rosary and He will grant everything you ask Our Lady to ask Him
Recently, satan began tempting me to turn back to my sinful past life (that I have confessed and tried with all my heart to leave behind). I try to follow the messages of Medjugorje, praying to God at each moment in my thoughts (only if possible, often with little prayers if I'm busy, or simply saying Jesus name), the Wed and Fri fast, going to confession once a week, I say prayers for protection also against evil such as psalm 91 and the Ephesians Armour of God, I consecrate myself to Mary and Jesus and offer up my day to them, I renounce specific temptations and ask the Holy Spirit for all His gifts and fruits, and also for specific virtues I need.


But, despite all this satan still tempted me. I began to have dreams of committing the sin that he was tempting me to, (and I know now those dreams were not coincidental). I would wake up the next day with the temptation toward that sin,
I read the Jesus told St. Faustina 'One hour of meditating on the Passion is worth more than a year of fasting, or self flagellation'. I began to understand that penance (eg. Fasting, and my OWN prayers, were not strong enough, I did begin to meditate on the Passion, and it did help, but the temptations persisted.
I read in St. Faustina's diary, 'I am Merciful, to those who SHOW mercy.' (I realized, that, I needed to show some charity while I was at home after work. To do some work for others around the house to help them each day if possible.) But, I found through experience, that charitable deeds, were not enough to completely deliver me from these temptations.
I began to ask God 'Look at all the things I try to do good, What am I not doing that is causing me to slip like this?' and wow, God answered my prayer. I was in the library and came across the book, 'Secret of the Rosary' by St. Louis de Monfort. I had given up the Rosary. I read a story in it that spoke straight to my situation. One time, a holy woman went to confession to St. Dominic. This holy woman was known for practicing fasts, wearing a hair shirt, practicing self flagellation, visiting the holy places in Rome everyday, praying very much, (but she never said the Rosary) she was given as penance 1 Rosary to say. She complained but said the one Rosary as penance.
Later, she was granted a vision by God. She saw herself at her final Judgement. St. Michael placed all her sins on one side of a weighing scales, and all her penances/ good deeds on the other. Despite her OWN very good deeds and extreme penances –her sins were heavier. She desperately asked Our Lady to help her. Our Lady appeared, and put the one rosary the woman had ever said on the weighing scales. The one Rosary (of Jesus' infinite merits and Our Lady's merits) was
infinitely heavier than all her sins, it was also infinitely heavier than all the good deeds and penances she had ever done in her entire life put together.
I learned, that it is the Rosary I need to say, to claim Jesus infinite merits (of His life, of His glorious victory in the Resurrection, but especially that of His Passion on the Cross) and of Our Lady's merits to offer to God. (My gran aunt is very holy. One day years ago she rang me to tell me. 'You cannot save yourself. Jesus is the saviour. It is His work that has, and will save you.') In other words, while good deeds are important, and fasting is important, and my own prayers are important. To really and truly be saved with Deliverance from evil, and live a holy life protected by Jesus I needed to offer up His merits to the Father in the Rosary every day.
I also read that Our Lady used to appear to St. Bernard while he recited the rosary. She used to appear all glorious with heavenly beauty. St Bernard began to rush his rosary, and say it as quickly as he could, she stopped appearing to him, and years later appeared to him dressed in rags, he was horrified, and Our Lady said to him, 'I appear in this accord, because this is the way you address me every day.' He quickly returned to saying his rosary meaning the words he said. Prayers are important, but, it is even more important to mean the words you say. I realised I had been thinking prayers all day, but, did not mean any of the words (before all this), so I decided, whatever prayers I said, I would mean what I said, and would rather pray meaningfully, than pray loads of prayers quickly (as these would be useless).
Praise God, and thank you Mary, since I have started saying the Rosary (to my best ability. I say as much as I can, but from the heart, and note down how much of the Rosary I have said on a little notebook so I can continue the Rosary the next day from that point, and then maybe in the week I may have 1 Rosary, or more said altogether.) It is better to pray a little from the heart (meaning the words you say, than 20 decades of empty words.) But still, do your best. Say the Rosary EVERYDAY. The temptations have gone. The dreams have stopped. I KNOW it's because Jesus has shown me He wants me to offer up His ACTIONS and merits to the Father, because, despite my deeds, I cannot save myself on my own, but with good deeds and the Rosary Jesus actions are offered up for ME, and Jesus actions are of infinite value to God.
Pray the Rosary and watch the miracles happen. (Jesus has delivered me from this problem, and he will deliver you, say the Rosary every day –do your best, whatever you can fit in)